What are Campus Maps?
Campus maps display the grounds of schools, hospitals, manufacturing facilities, apartment or condo complexes, office parks, and more. They are used by students, visitors, employees, or residents to navigate the campus. Typically used for wayfinding and severe weather planning, campus maps should be highly legible and easily transferable from digital to print.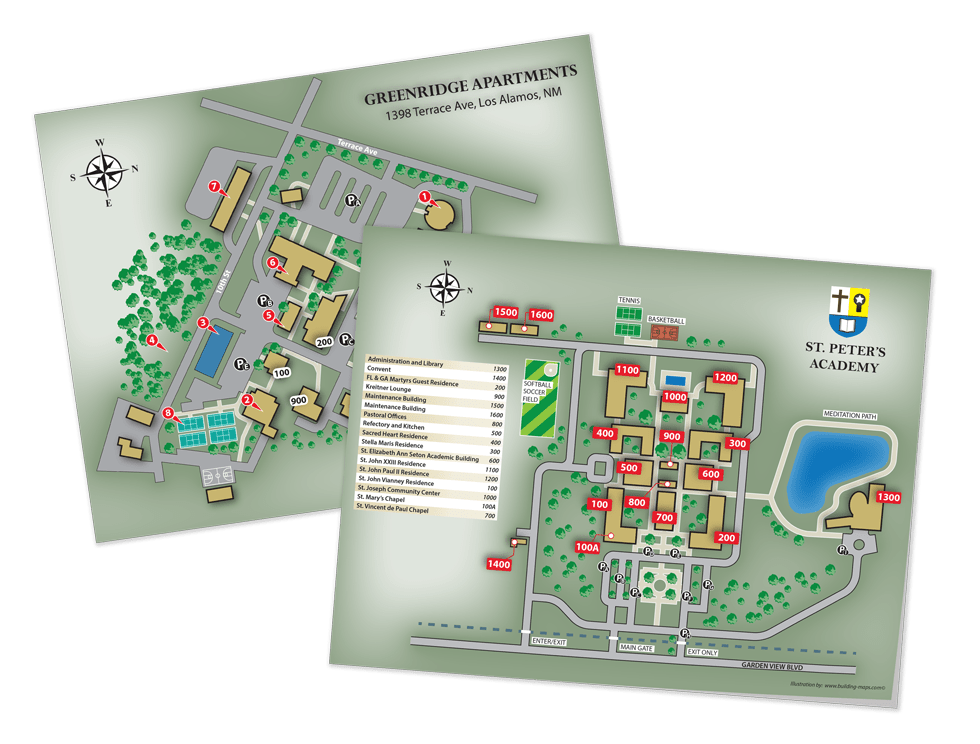 Who Will Use a Campus Map?
The most common use of a campus map is as a visitor management tool—guiding viewers to their destination and providing useful information. Public safety and emergency management staff also use campus maps for training and incident planning. Wayfinding maps, like campus directories, are informative and legible maps placed at key locations throughout the campus. They are especially useful in multi-building facilities or other large campuses.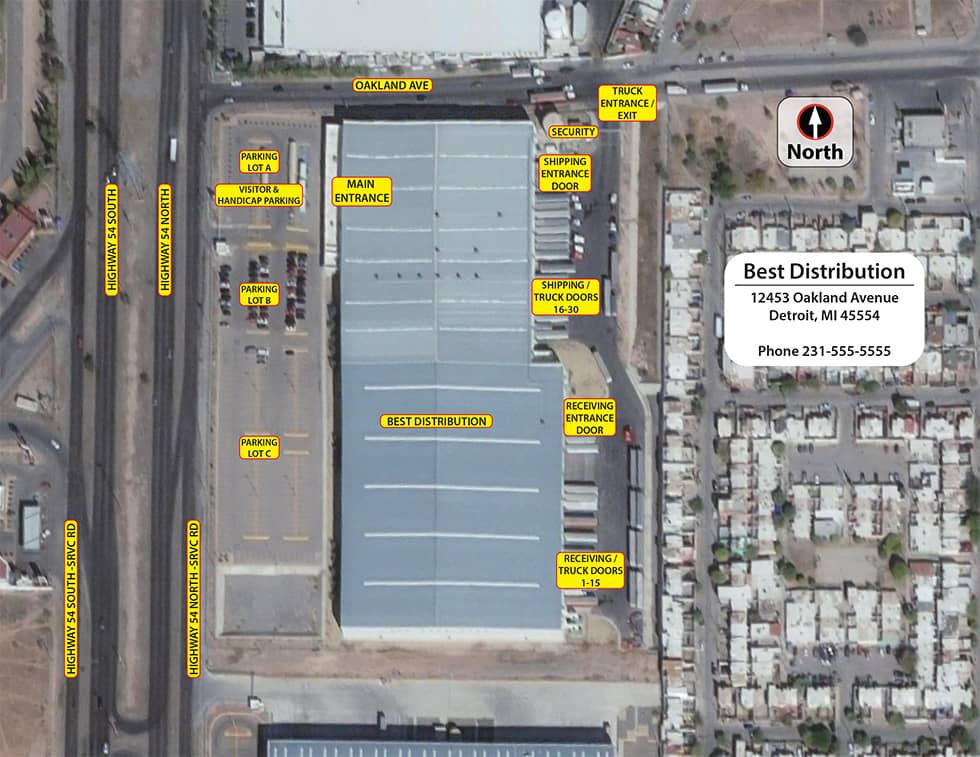 Applicable Industries
While campus maps are commonly used by schools and universities, they are also found in large, complex facilities like hospitals, airports, production plants, business parks, campgrounds, and apartment complexes. Any large campus or multi-building facility should have strategically placed signs and maps so viewers can quickly and efficiently find their way to their destination.
Campus Map Features
No two campus maps will be identical. Map features will vary depending on the type of building, building population, landmark locations, and services. Common campus map features include:
Easy to Understand Legend
Labeled Buildings and Streets
First Aid Location
Security Location
Restaurants and Eateries
Campus Amenities
Event Venues
Print and Website Versions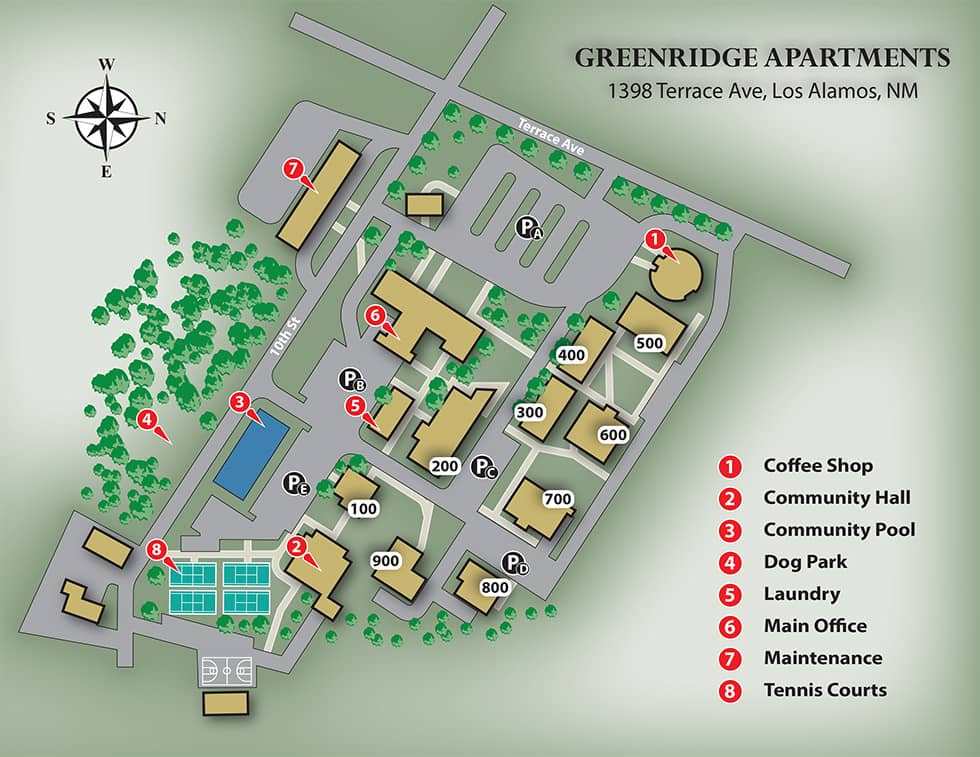 Campus Map Design
At Building Maps, we have designed campus maps for a variety of campuses from hospitals to schools, and everything in between. Our team of experienced designers and safety experts work closely with you to ensure your map is customized to your campus and objectives. Not only will our team create these maps, but we will work with you to ensure they are maintained with up-to-date information. Campus maps come in various styles and should be available in print or on the web.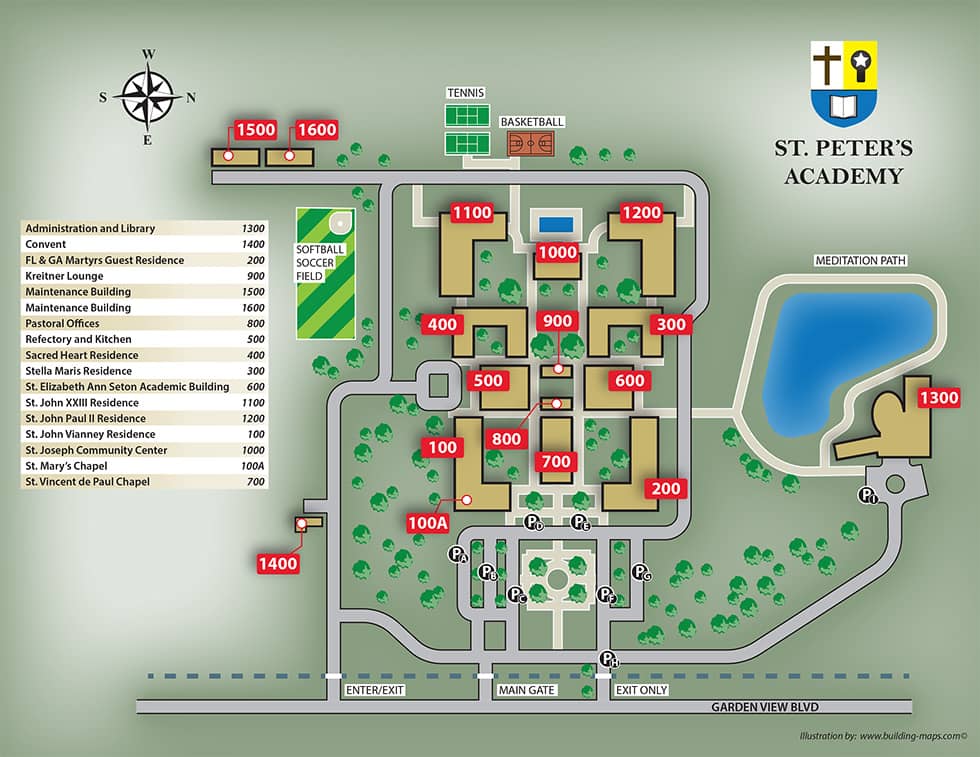 Full Illustration Map
Colorful and detailed, full illustration maps are ideal for websites, brochures, and flyers.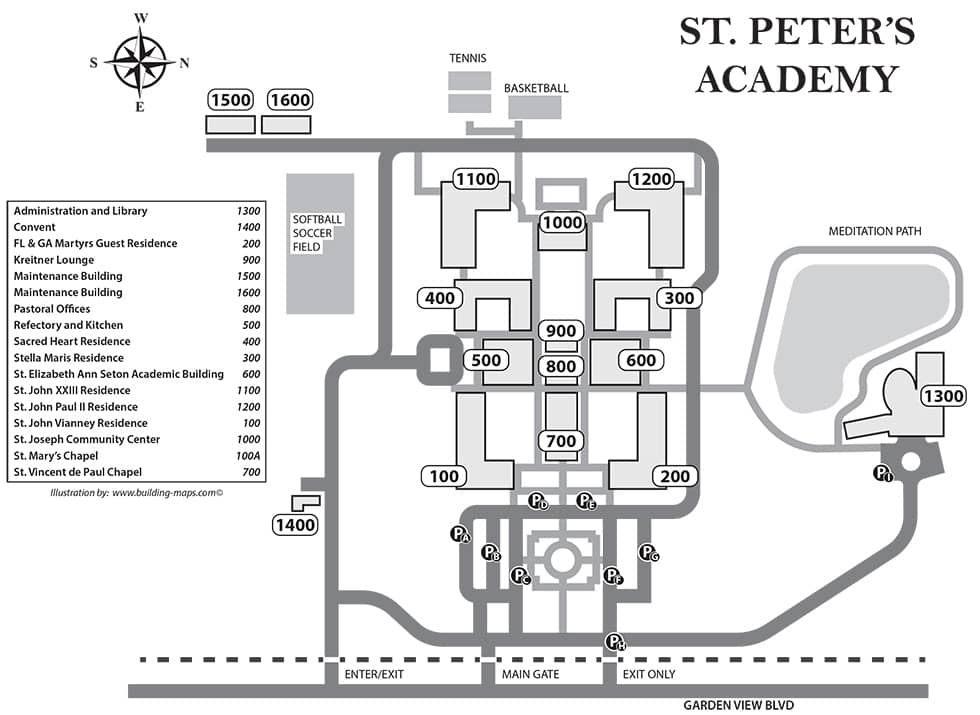 Basic Map
Simple and economical, basic maps use less ink when printed in large quantities.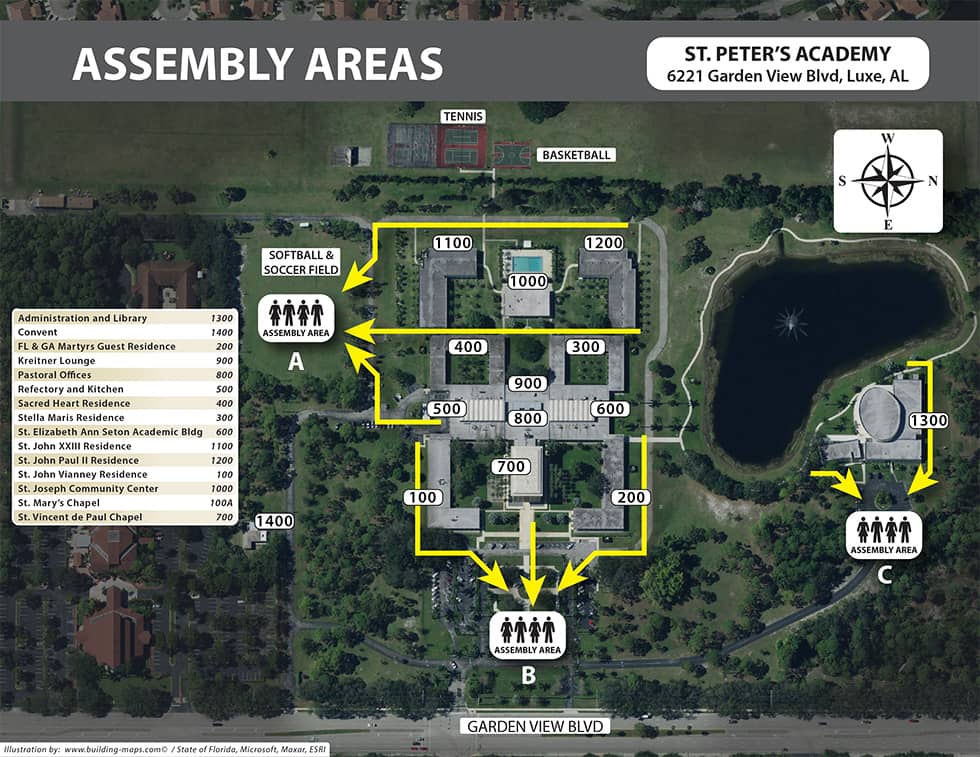 Satellite Image Map
Showing specific landscape details, satellite image maps are economical and can be created quickly.